Pledge of Allegiance Wall Hanging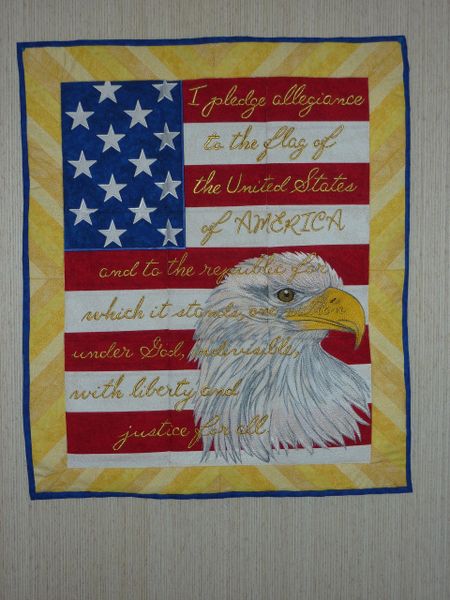 Pledge of Allegiance Wall Hanging
PLEDGE OF ALLEGIANCE WALL HANGING


Beautiful fully embroidered wall hanging.
The design has a beautiful shaded flag as a background and a giant majestic eagle in the foreground.
The eagle is shaded completely and looks stunning when completed.
The text of the Pledge of Allegiance is embroidered in metallic gold thread.
The back is quilted with the blue fabric that is used for the final framing.
The size is 33" x 28" and has 350,800 stitches.
Please allow 6 weeks for production.